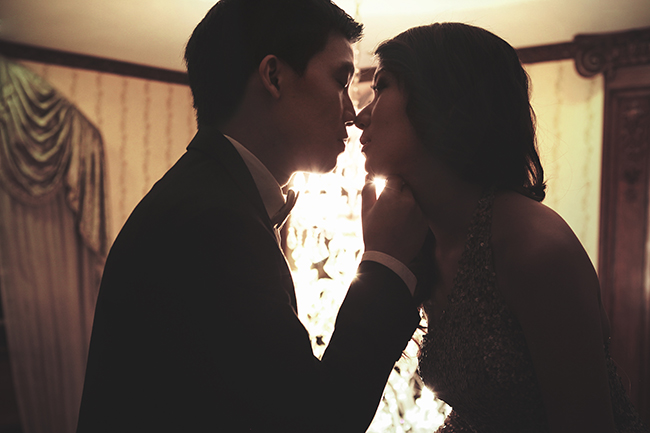 Voravut Voravuthikun & Rachel Robins
Be prepared for a looong photo post! I really had a difficult time choosing the photos to blog about from this engagement session. I like too many of them! I love the way this couple got so candid with me in front of my lens after they loosened up. They are soo adorable. You'll see why!
This is a love story from Thailand to the Philippines
I spent 2 days with Rachel and Tee (an easier nickname in place for his real Thai name) for their engagement photoshoot. I was referred to Rachel by her stylist for this shoot, Janine Gesalem, whom I've worked for shooting her clothing line, The Stylogist. I photographed two of her fashion collections, Glamour in Detail and The Lace Garden.
For the first day, we shot at the Ngo Mansion. Ohmo it was so beautiful, their home inside and out were like scenes from the movies.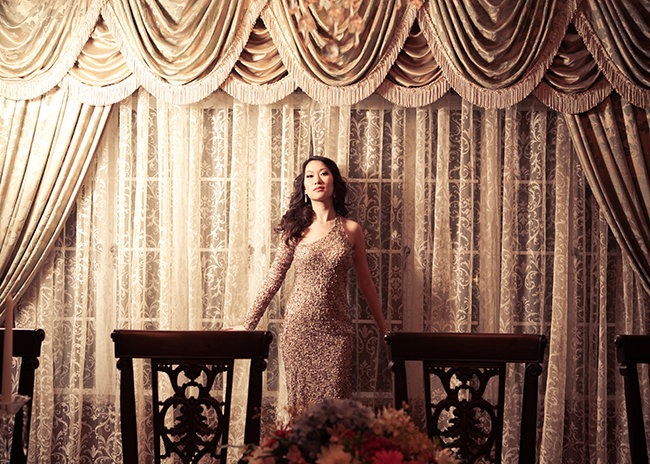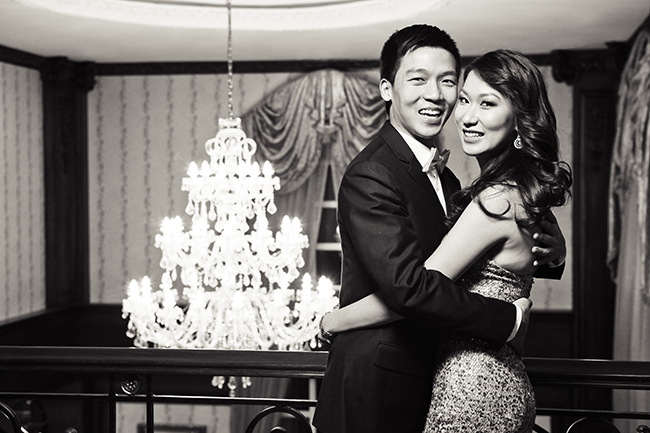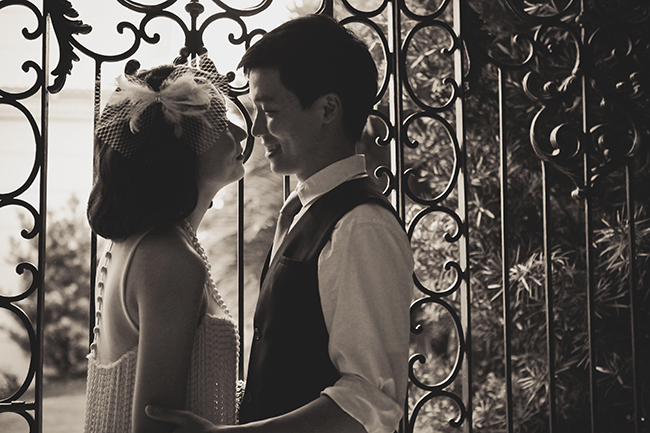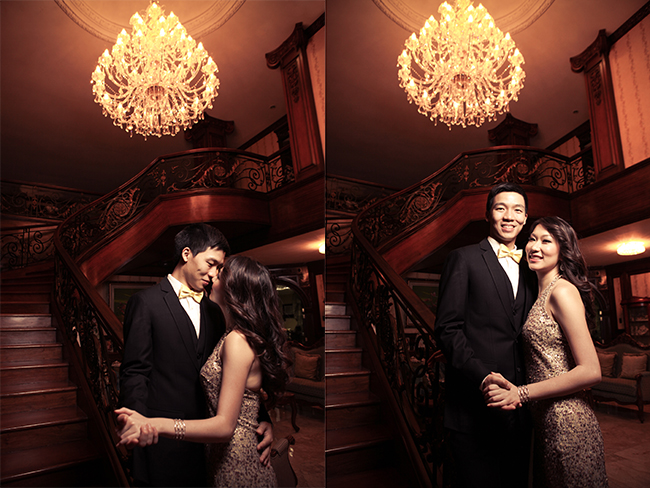 Isn't their home enchanting? I love how the details of their house came out in my photos. If I were to film an old Gatsby themed movie, this would be the place I'd set my sights on. One of the things Rachel wanted me to use in the photos was the collection of vintage cars the family had. We chose this cream vintage Porsche (correct me if I'm wrong?!) below. I thought it looked quaint and romantic.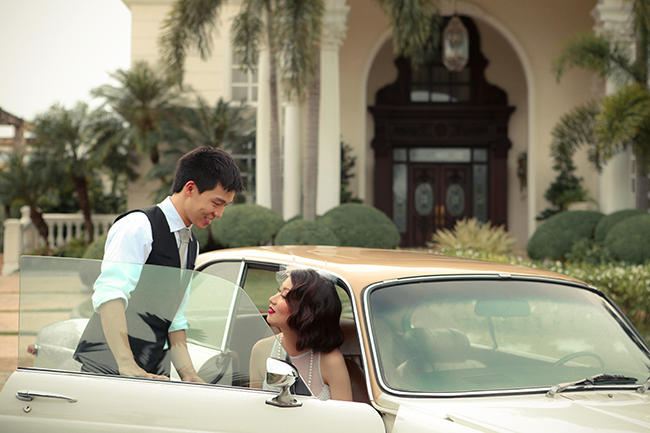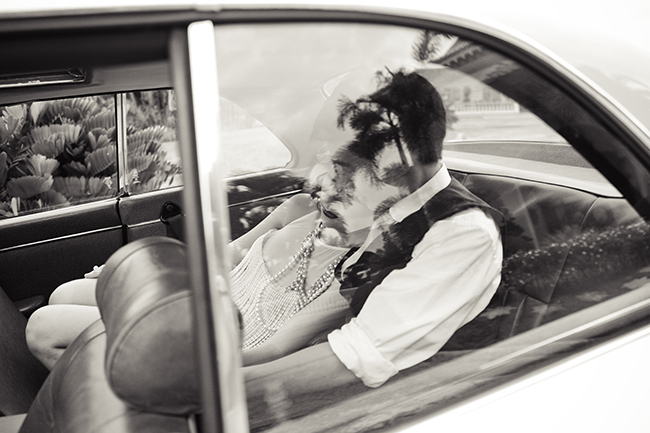 Rachel and Tee make fun of each other a lot. It's so cute how they gigil each other. I actually think they look alike. lol
That TREE tho! And the details of that DOOR like… whoah, the craftsmanship was superb.
We ended the shoot after 4-5 ish hours, if my memory serves me right. I was the designated photographer for their Cebu photoshoot, but Rachel and Tee also had photoshoots in Manila and Thailand! They said they were big believers that couples should invest in good photography because in the end, its the photos that you keep that make up the memories you have.
For the second day, we went to good ol' Plantation Bay! From my experience, this is the easiest place to have an engagement shoot. The resort's terms are simple and clear (affordable too!), with a package designed just for this type of thing. Shangri-La was another option but then again they either: a) have management that make it complicated (probably coz they were still thinking of how to make a profit from this growing trend) or b) have an expensive package which always makes Plantation have the better value.
But either way, you definitely can't go wrong with the beach resorts in Cebu. 😛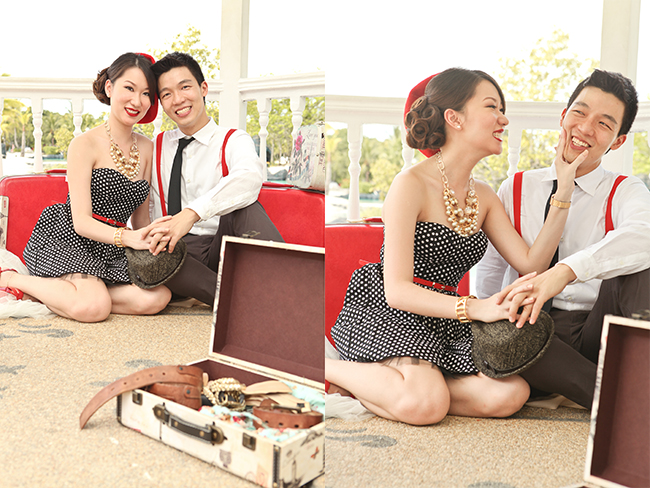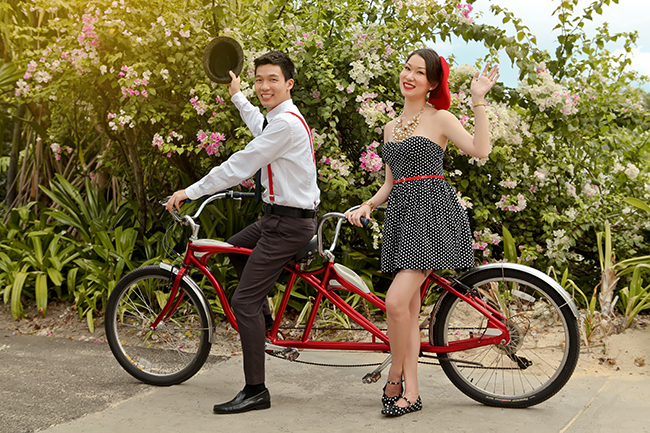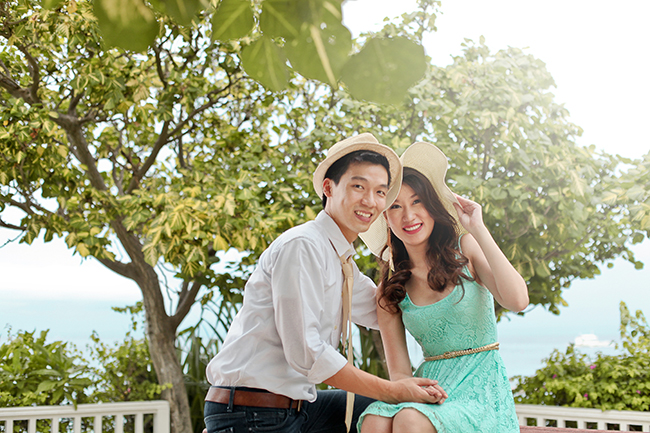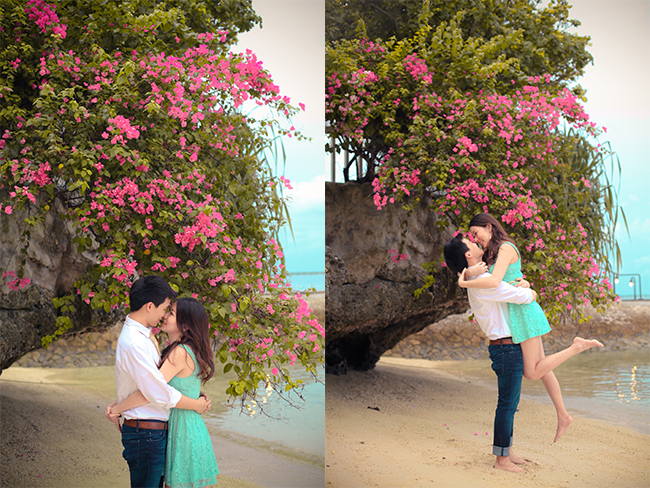 I really wanted to include a lot of the photos from the set, so I struggled… Consequently, I now bring you GIFs for the first time on my blog!
Look how excited Tee is looking at the Philippine map. Haha! But if it's not obvious enough, these 2 really love to travel
Hooray for this amazing technology of moving pictures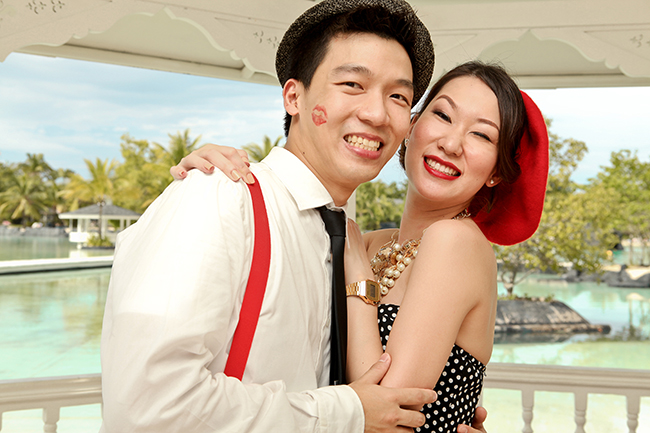 As you can see, my engagement shoots are rarely ever so serious all the way (unless the theme calls for it), coz its important to me that I capture how couples are comfortable with each other~ Love is a beautiful thing, but it's also loads of fun!
Coincidentally, this time there's another "surprise proposal". Tee was very stealthy about everything, he connived with Rachel's sister and I for his big surprise. He gave me a candy pop ring and told me to "direct a proposal pose" for both of them. Rachel is just acting surprise there, but then….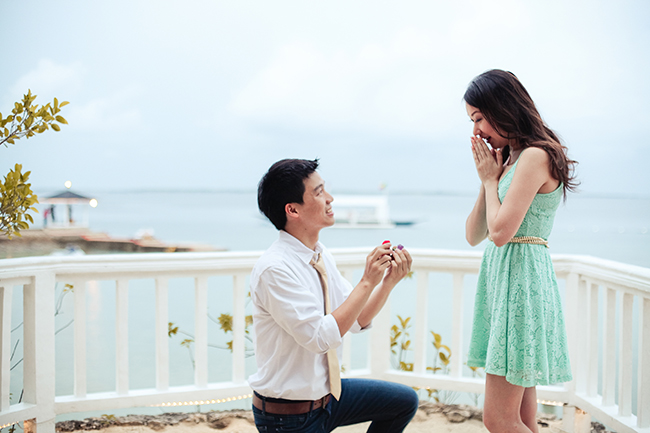 I told them to take a short break and act it out again later, pretending I wasn't satisfied. During that time Allen, the makeup artist, distracted Rachel while Tee switched the candy pop ring for the real thing. And then when Tee gave me the "Go" signal, I called them back together to "try it again, this time with more feeling"…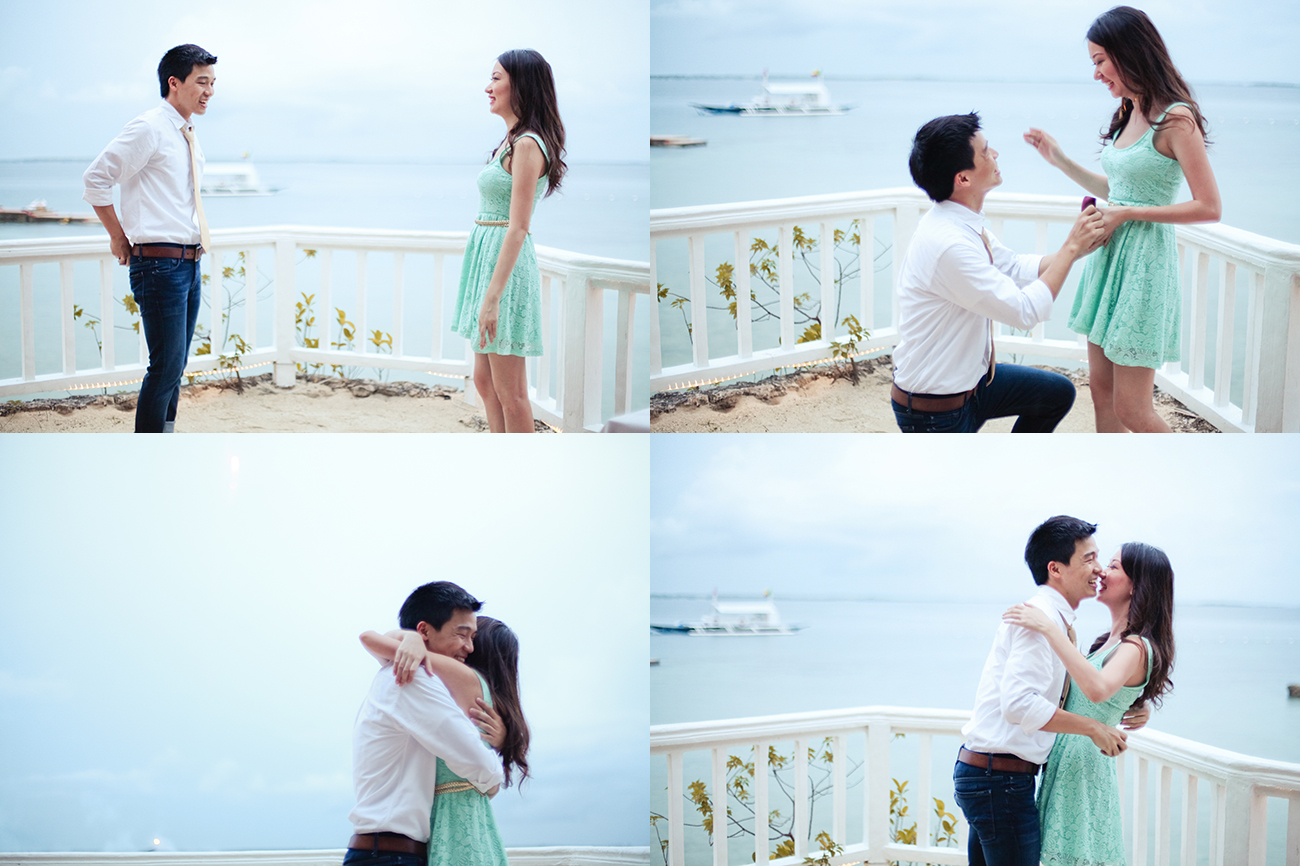 Rachel was ecstatic and Tee looked so happy that she was! I wish there was someone else to officially take a video because it was difficult for me to do both. Ryle recorded the whole thing on her phone though. It was such a sweet moment. She kept hitting Tee and actually zoned out the outside world! Tee actually commissioned some fireworks just for them, but Rachel didn't hear or see any of it until Tee told her "Look, those fireworks are for you." And THEN she realized. Awwww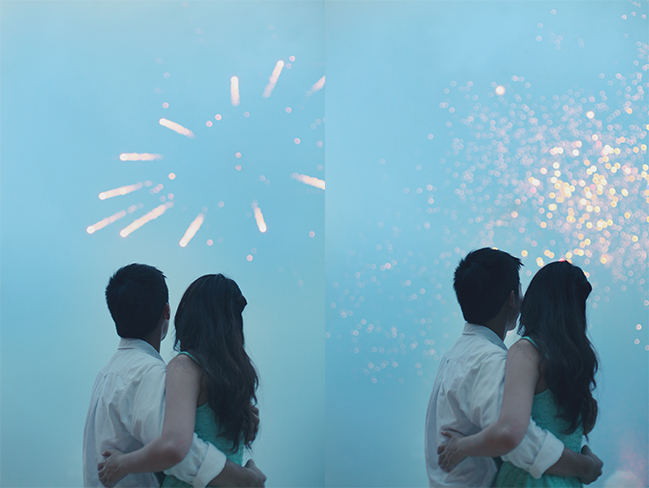 Congratulations Rachel and Tee! They got married last March 8 at the Chapel of San Pedro Calungsod in Cebu. Shortly after, they also wed in Thailand.
True love is a choice, and the best relationships are the ones where you keep falling in love over and over again throughout the years
That's all the lovin' for today~ This is the last engagement session job I took in Cebu before I left for Canada. The next will be some advertising photoshoots or family shoots. Special thanks to Bombom Ngo and her family for letting us take photos of their beautiful home, and the management at Plantation Bay for the good service. Until the next post!
Good bye from Ryle Young, Jon Ong, Rachel, Tee and I~
Photography: Anne Lorraine Uy
Makeup Artist Day 1: Ryle Young
Makeup Artist Day 2: Allen Soco
Stylist: Janine Gesalem of The Stylogist
Assistant Day 1: Jon Alistair Ong
Assistants Day 2: People from Robins Home Depot
Venue Day 1: Ngo Mansion special thanks to Abigail Bombom Ngo
Venue Day 2: Plantation Bay Resort Cebu